Celebrating motherhood: Gifts for mums and children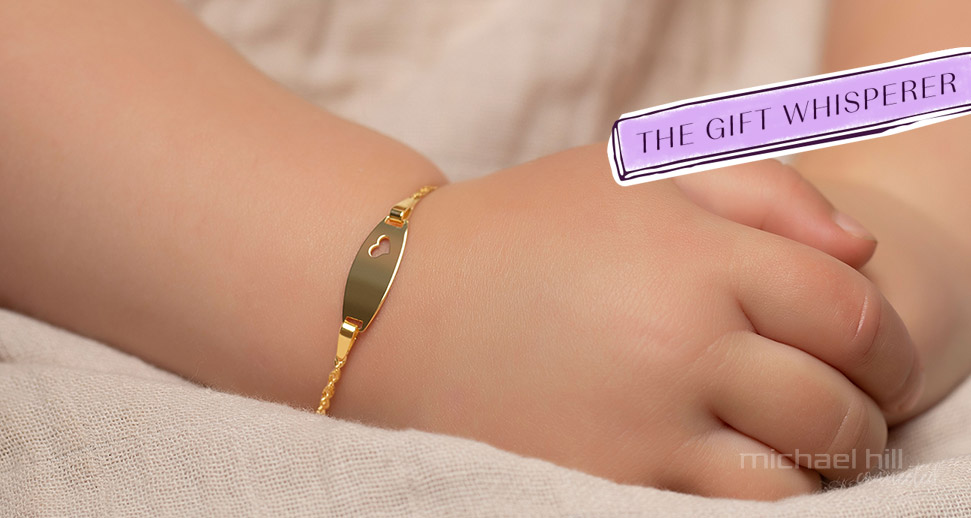 Becoming a mum – whether for the first time or growing your family – is one of the most rewarding moments in life. Something so special and significant deserves celebrating!
Whether you are wanting to celebrate your partner or another new mum in your life, or you're a mum and looking to treat yourself (you've definitely earned it!) here are our top ideas, with help from an amazing real-life mother, Emily.
What are the best gifts for celebrating mums?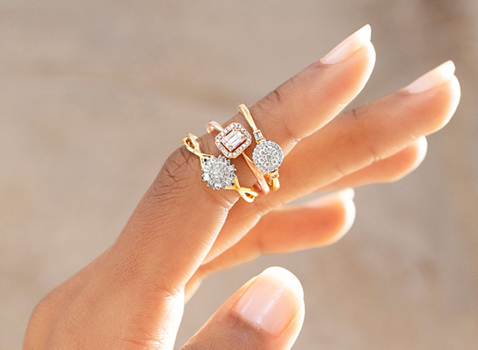 Promise Rings
Promise rings serve as a meaningful symbol of the unbreakable bond between mother and child, making them a gorgeous gift idea for the mum in your life. They are also perfect for gifting yourself, providing a wearable reminder of your promises to yourself and your child.
Emily is celebrating her baby's 6-month milestone, and chose a promise ring from our exclusive Evermore collection to help celebrate.
She says, "motherhood has taught me so much, but most of all it has taught me to be present in each and every one of those moments. It feels like only yesterday I had Tanner and suddenly he's 6 months old! It's so crazy how quickly time really does fly, and all I want to do is soak up and remember each and every moment."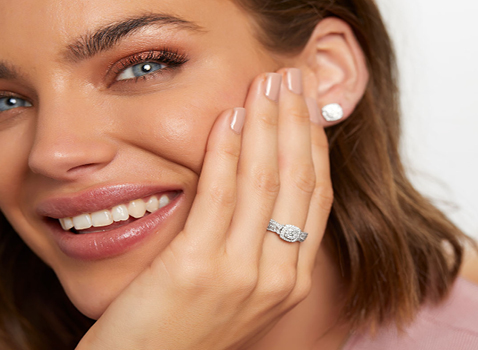 Diamond Jewellery
Diamonds are the ultimate gift for yourself or a loved one to mark important life moments, as they're precious, lifetime reminders of the moment you're celebrating. And, when you're celebrating something as amazing as motherhood – diamonds are the perfect special choice!
Emily chose a beautiful pair of diamond cluster studs to go with her promise ring. She says, "both pieces are so timeless and beautifully crafted, making them the perfect memorable accessory."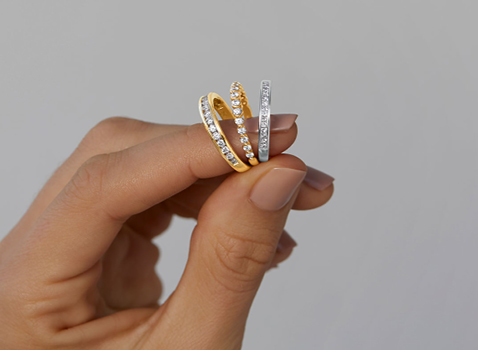 Eternity Rings
Eternity rings are another popular gift idea to celebrate motherhood. One of the traditional times to give or receive one is to celebrate the arrival of your first child with your partner, so an eternity ring is a beautiful way to surprise your partner and the mother of your child. If you're an expecting mum, this could be the perfect time to drop a hint to your partner!
Read some tips on choosing an eternity ring here.
What gift should I give to a child?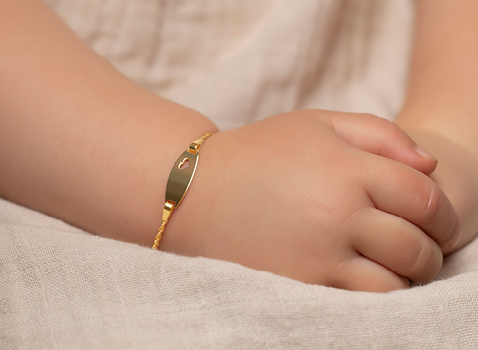 As well as gifting the new mum, it's a wonderful idea to get something for your new niece, nephew, cousin, grandchild or other little one in your life! Jewellery is a beautiful childhood gift that you can give to celebrate a new arrival, or their special milestones such as birthdays, christening, or starting school.
Fine jewellery crafted with precious metal makes for a beautiful, lifelong keepsake that kids can wear for special occasions, and keep forever as a treasured gift (even when they've outgrown it!).
Have you received a special gift, or bought something for yourself to celebrate motherhood? Let us know! @michaelhillj #mymichaelhill
Get some one-on-one help choosing the perfect gift for the mum or new arrival in your life (or the perfect piece to spoil yourself!). Book your free, Virtual or In-Store Appointment with your Personal Jeweller. Learn more and book here >