How to: style a statement ring stack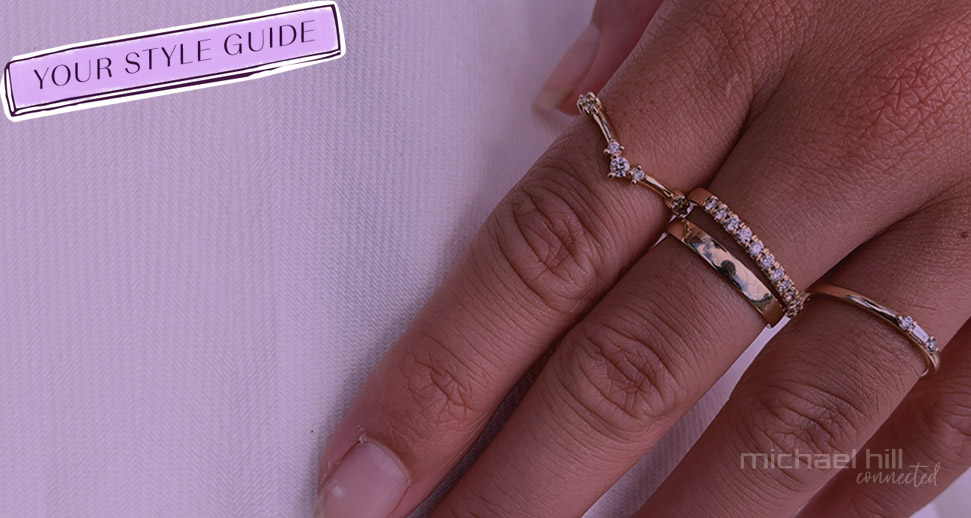 Want to try your hand at the stacked ring look? It's a trend you've likely seen all over your Instagram feed, and far from being a passing fad, this jewellery look allows you to customise and curate a look that's perfect for you and your style. You can also easily change it up to match your outfit, mood or occasion.
For a fool-proof guide to getting into the statement ring stack trend, see our tips below.
Step 1: Choose your statement ring
Start with your showpiece ring, on whichever finger and hand you prefer. We've created a sparkling diamond stack, which is on-trend but also timeless. Sticking with one gemstone, especially one as versatile as diamonds, makes it easy to style the rest of your stack. However, you can also choose a piece with coloured gemstones if that's more your style!
Don't restrict yourself in your ring choices, either. We started this look with a diamond wedding band, and these are versatile to wear as fashion rings and as part of a stacked look.
Want a little more? Add a plain band in the same metal colour as your statement ring, for extra shine and a seamless match.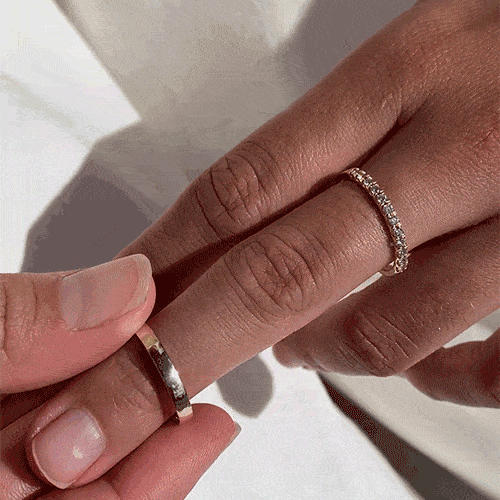 Step 2: Add a dainty ring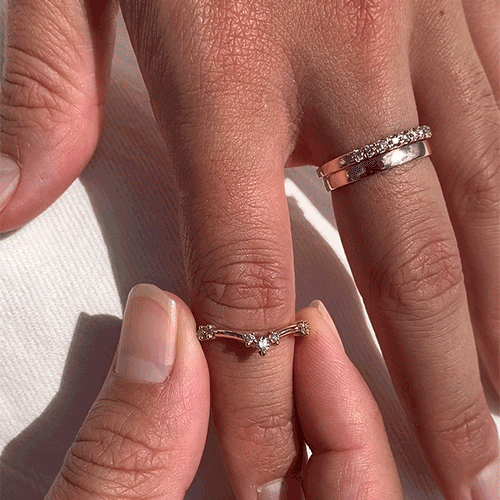 Add a dainty ring to complement your statement piece. If you went with diamonds in the first step, add a fine, twinkling diamond ring here for extra sparkle. To add interest, try a piece with a unique shape, such as a chevron or contoured ring. If you opted for a coloured gemstone in the first step, you could either add another piece with the same gemstone, with diamonds, or another complementing colour.
Step 3: Bookend your statement ring
Now slip on another dainty diamond ring, on the other side of your statement piece. By styling your centre piece ring with a fine style on either size, you'll amplify the sparkle of your rings and create a beautifully balanced look.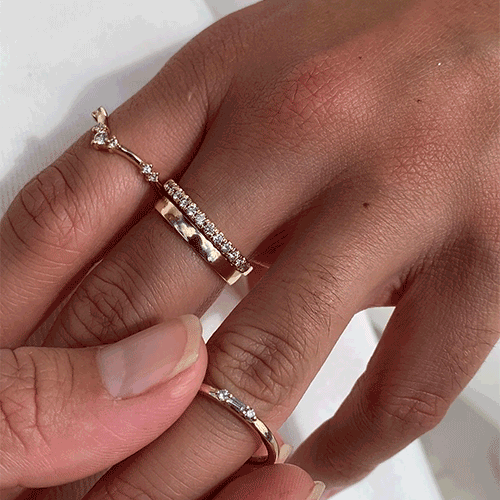 Step 4: Pair with a fine ring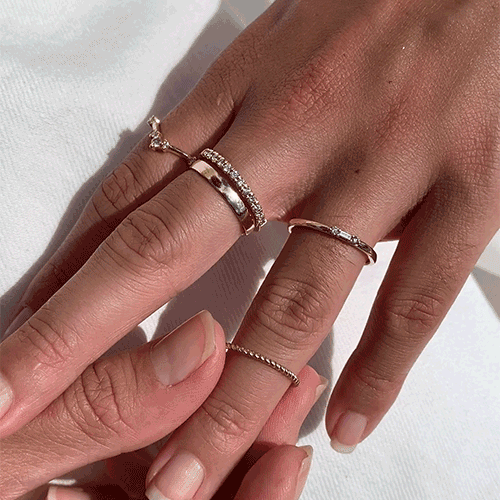 For the final touch, add a fine band on top of your dainty ring. Keep it simple and anchor your whole look by choosing a plain ring in the same precious metal as your other pieces. You can keep it interesting by opting for a ring with textured metal, or a unique shape.
Step 5: You're ready to sparkle!
Now that you've nailed your statement ring stack, all that's left to do is show it off. Whether you prefer gold or silver, diamonds or gemstones, rings on one hand or both, show us your favourite way to style a ring stack! @michaelhillj #mymichaelhill
Discover our range of fashion rings to create your perfect stack.