Designed To Last A Lifetime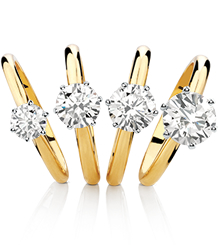 Your Michael Hill diamond was hand crafted to stand the test of time, so you'll always have that sparkling reminder of how your story first began. If you follow simple steps for daily care, your diamond will always be there.
Avoid wearing your diamond when working with chemicals or harsh products.
Clean your diamond regularly with mild soap and warm water.
If you aren't wearing your diamond, store it properly.
If you notice a loose prong or other visible damages, bring it into us as soon as you can.
Purchase our Professional Care Plan so that you can be confident in diamond coverage for life.
Read more about our Professional Care Plan >