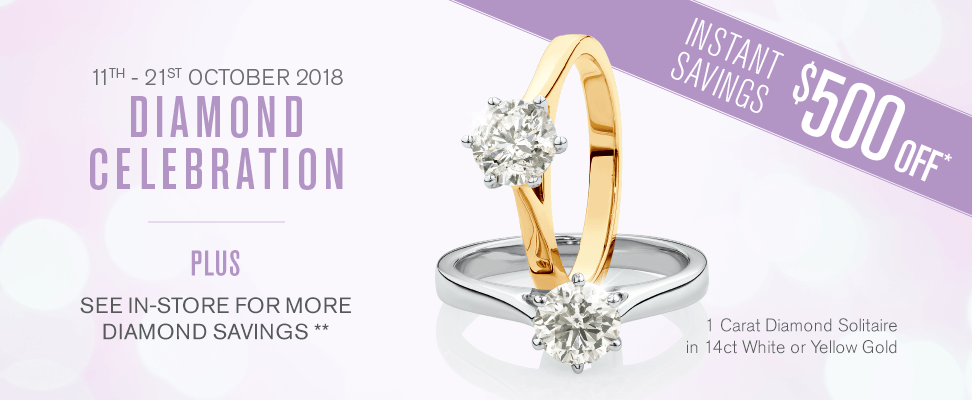 Get an instant saving of $500 off when you buy this 1ct Solitaire ring in white or yellow gold for *$4999 at Michael Hill for a very, very limited time between 11/10 – 21/10/2018.
Diamond Celebrations in store for a very, very limited time. See in-store for savings on selected diamond jewellery at celebratory prices. Some terms and conditions apply. **
Find a Store ›
Shop Now ›
Why Michael Hill Diamonds?
Our approach to jewellery making has made us a trusted partner for marking life's moments for more than 30 years.

Our Diamond Promise
With Michael Hill diamond jewellery, you can be confident you're getting a special piece. Our jewellery is designed thoughtfully and then created by artisan stone setters and polishers who are focused on crafting jewellery with a distinct style that stands the test of time.
We're focused on all the special details that make a diamond shine - the cut, clarity, colour and carat – so that no matter what your budget or personal taste, you'll get a diamond that brings out your shine.

30 Day Change of Mind Policy
We want to inspire and delight you with your jewellery purchase. If for any reason you change your mind, you may return your items providing that they are in as new condition and are accompanied by proof of purchase.
Terms & Conditions