Behind the Craft: Sir Michael Hill Designer Bridal
Words by Megan Greaney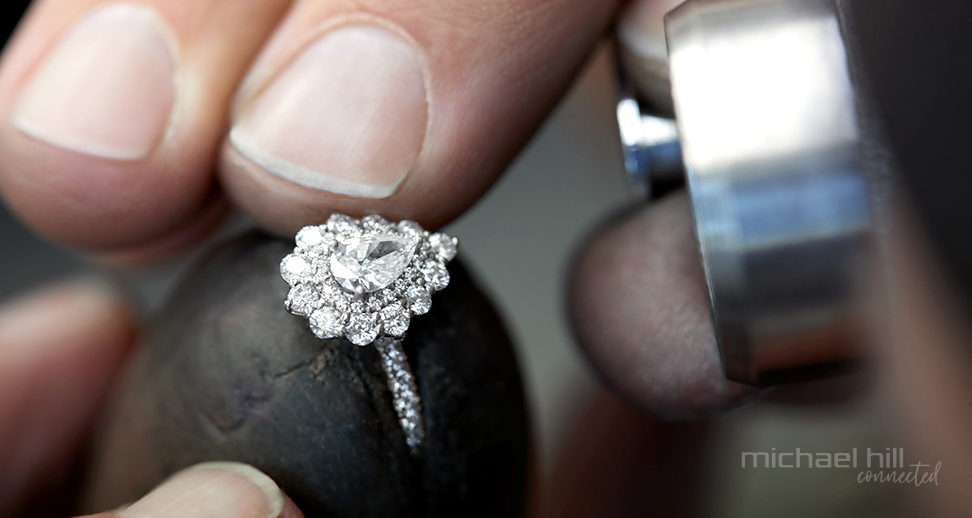 Sir Michael Hill Designer Bridal is our signature, exclusive Bridal Collection featuring the most stunning intricate designs, premium diamonds, and beautiful gemstones.
Designed to capture the beauty of your love story, each ring is crafted to the highest workmanship standards; with detailed designs specially created to suit each unique bride, and the majority of styles hand-finished in our Australian workshop.
We're taking you behind-the-scenes to see how these exquisite designer engagement rings come to life.
1. The centre stone is hand-selected by our specialist diamond sorters, for the perfect match of colour, clarity, diamond cut and carat weight. Our Sir Michael Hill Designer Bridal Collection features premium stones for beautiful, aspirational rings.
2. Our expert diamond setters precisely and securely mount the diamond using their own specialty tools.
3. The ring undergoes an intensive quality check to ensure the diamond is immaculately set.
4. The next steps are engraving and polishing, to produce a beautiful high-shine finish.
5. The rings are then rhodium plated. Rhodium is a rare, valuable, and highly lustrous metal in the platinum family, and it gives white gold rings a bright, polished finish.
6. The final step is quality control. The rings undergo a thorough quality check to ensure they meet the highest standards of craftsmanship and beauty, before making their way to stores ready for you to explore and fall in love.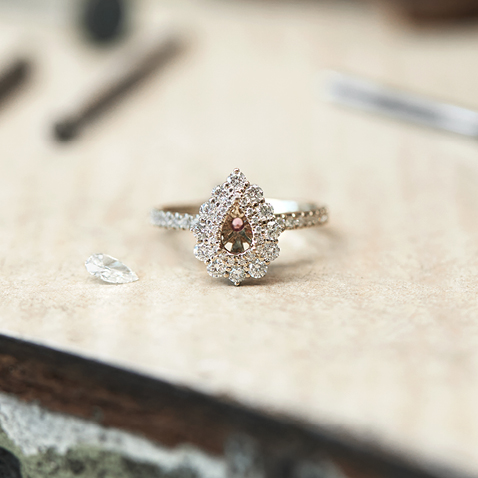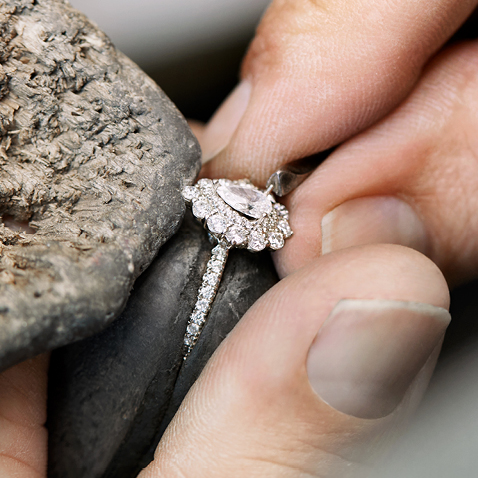 Shop Sir Michael Hill Designer Bridal
Words by Megan Greaney
Megan has been a writer for over 10 years, and has been writing content at Michael Hill for over two years where she has gained an extensive knowledge of jewellery – from styling and craftsmanship to materials and stones. With a background that also includes fashion, and studies of Journalism and Anthropology, she is perceptive of the emotions and cultural contexts linked to what we wear.
Last updated 24th August, 2021