Heritage Meets Innovation: Seiko Watches now at Michael Hill
Words by Megan Greaney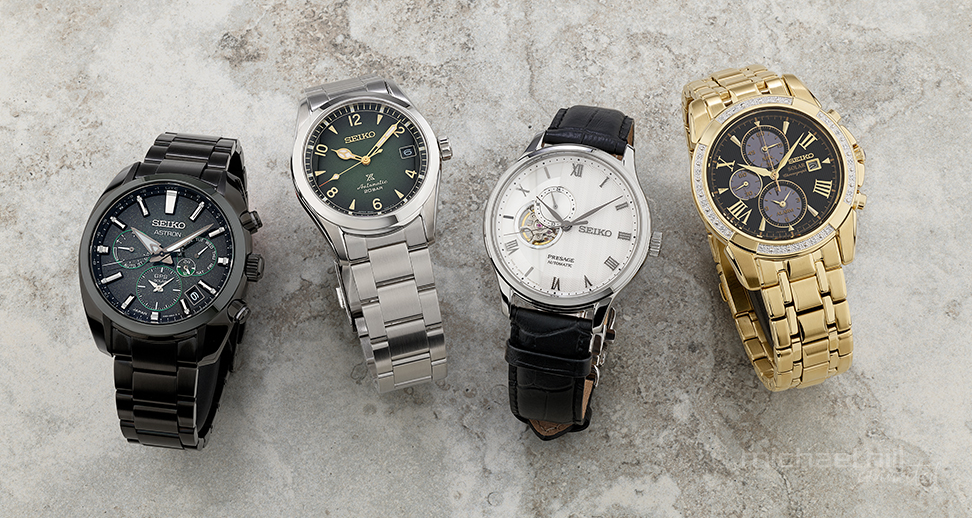 We are proud to introduce once again a range of Seiko watches, now available online and in select stores at Michael Hill.
"Always one step ahead of the rest", Seiko is a renowned global watchmaker with an esteemed history dating back to 1881. The Seiko story began with a young entrepreneur, Kintaro Hattori, who opened a shop in Tokyo selling and repairing watches and clocks. Several years later, Kintaro Hattori established a clock making factory. In 1895, he created the company's first pocket watch, and in 1913, Japan's very first wristwatch.
The Seiko history of innovation and entrepreneurship continues to this day. Seiko offers a range of timepieces that focus on innovative technology and the best of Japanese craftsmanship, quality, and aesthetics.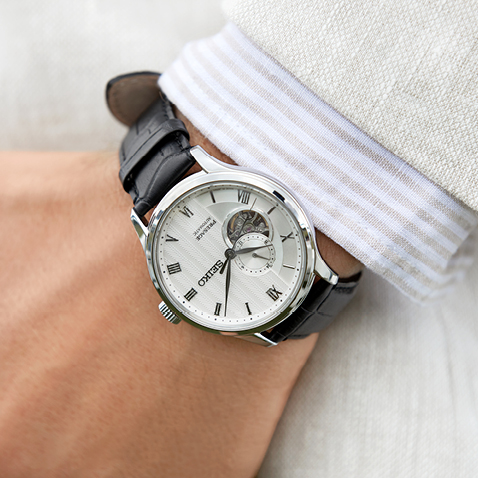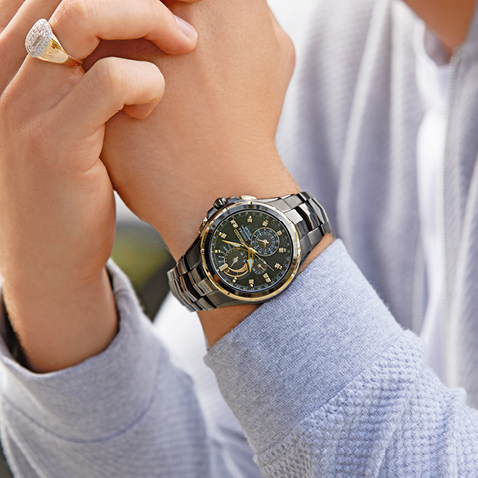 Timepieces from several premium Seiko collections are available now at Michael Hill, including:
- Prospex - timepieces made for sport lovers and adventure seekers whether in the water, sky or land.
- Presage - inspired by Japanese aesthetics and beauty, finely crafted into a mechanical timepiece with a modern and fresh look.
- Astron - taking technology to the next level with the world's first GPS solar watch.
- As well as select styles from the coveted Coutura and Le Grand Sport ranges.
This stylish, high-quality range of timepieces from Seiko is now available alongside our own Michael Hill watch range, expanding our offering of meticulously crafted watches which are also beautiful to wear.
This introduction also expands our range of accessory offerings for men, with a wide selection of stylish pieces to choose from that will become staples in every man's wardrobe.
Michael Hill watches are an integral part of our brand's story. The story began many years ago with Sir Michael Hill's great-grandfather, and the six generations of family watchmaking expertise and lineage of master craftsmen before him.
Inheriting this passion for craftsmanship, Sir Michael Hill trained as a watchmaker when he left school; before learning the jewellery trade and later establishing the Michael Hill brand. Discover our watchmaking heritage combined with modern design >
Words by Megan Greaney
Megan has been a writer for over 10 years, and has been writing content at Michael Hill for over two years where she has gained an extensive knowledge of jewellery – from styling and craftsmanship to materials and stones. With a background that also includes fashion, and studies of Journalism and Anthropology, she is perceptive of the emotions and cultural contexts linked to what we wear.
Last updated 29th September, 2021