Power Jewellery Looks to Channel Your Inner Boss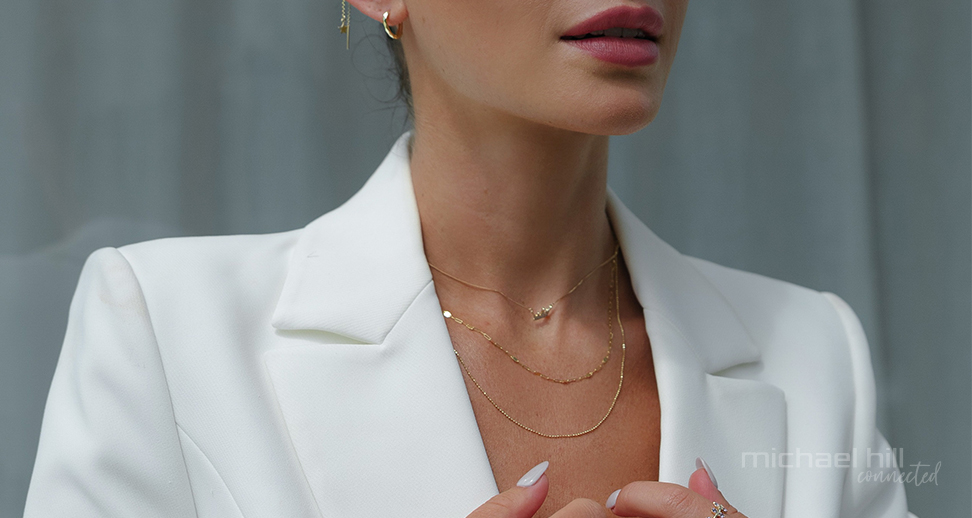 What are your goals for this new year? Whether professional or personal, channel the confidence to make it happen with fine jewellery that makes you feel your best. Three chic style influencers shared their favourite pieces and their styling tips, for powerful jewellery looks to help you shine.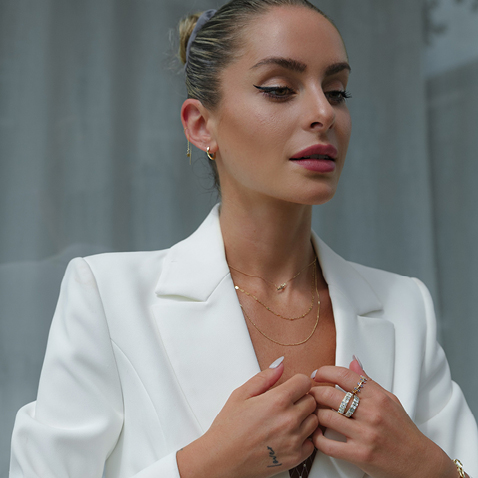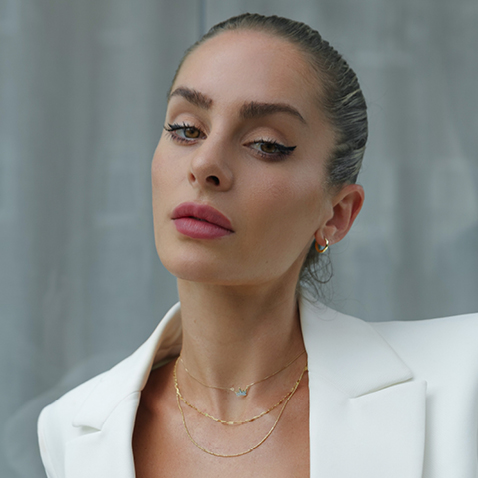 Tip 1: Start at the top
For this look opt for a classic hoop earring - keeping it refined and chic. A chic pair of earrings will be a subtle statement. These textured hoops are minimalist and versatile, and will give your look an instant touch of elegance.
Shop all sleeper & hoop earrings >
Tip 2: Layer your necklaces
Layering fine necklaces is perfect for bringing some sophistication to your power look. Choose dainty pieces that feel empowering and classic. Start with the crown dainty necklace and embrace the queen that you are. Keep your necklace stack to three, and make sure you choose three pieces in different lengths to create layers and let each piece shine.
Tip 3: Add bracelets
A tennis bracelet speaks classic, powerful, and sophisticated elegance. Add the diamond tennis bracelet for instant cool factor. If you want to ramp up the stack combo, you can add a gorgeous gold bracelet that will emphasise your stylish wrist look.
Shop all bangles & bracelets >
Tip 4: Stack your rings
Rings are the key statement pieces for this power look. Create this look by incorporating two of the same, bold ring style and stack them on the same finger. Then, add a finer, detailed ring on the index finger next to your statement stack to bring your power look into a fashionista realm.
Now you're ready to strut and seize the day. Embrace the powerful woman that you are and show the world your statement!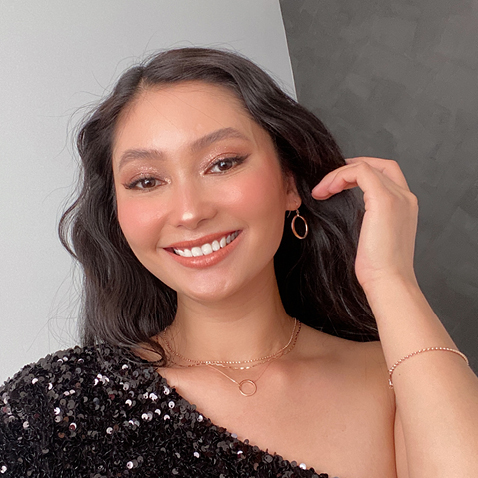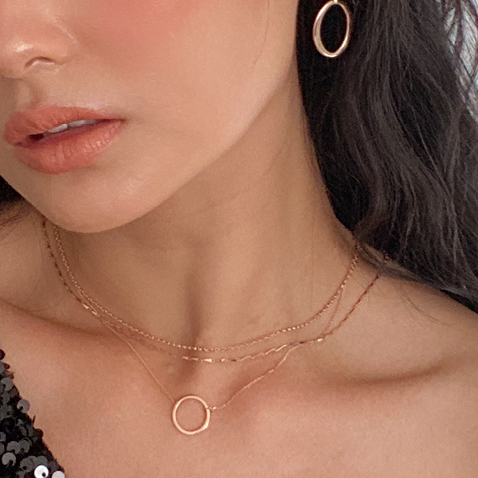 Tip 1: Layering is key
Layering these rose gold pieces completes any look and makes you feel like a total boss! Ready to take on the year ahead and new beginnings.
Shop all rose gold jewellery >
Tip 2: Draw attention upwards
To channel my inner boss, I've layered these rose gold necklaces with different lengths to draw the eye up to my face. Different shapes, colours and textures are my favourite to put together, creating a powerful look!
Tip 3: Make your look pop
Another great way to elevate the look is to choose the perfect set of earrings that suit you. Earrings are usually in the field of vision, so careful consideration is important. Because I have dark hair and am tan, I love to opt for the brightness rose gold has to offer. Especially when I have my black hair down, these earrings really pop!
Shop Chrystelle's power look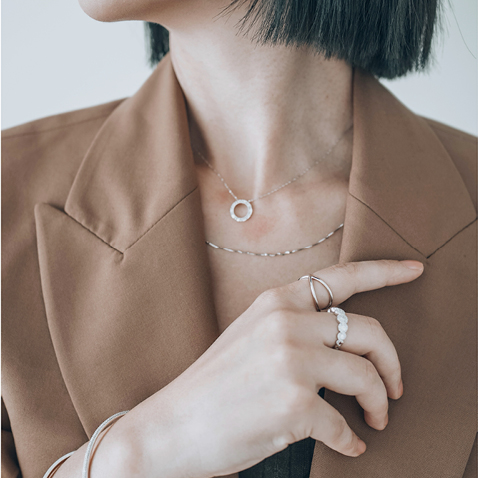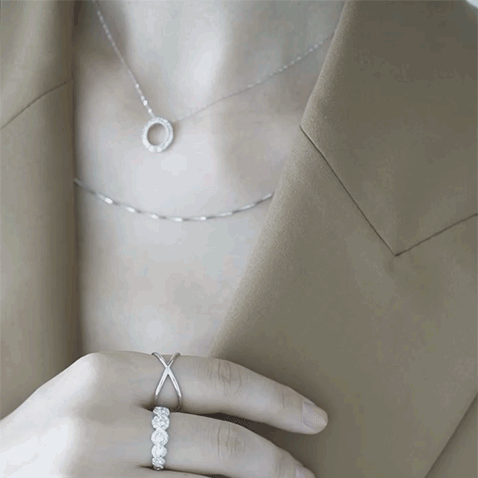 Tip 1: Jewellery is transformative
For me, jewellery is the most transformative thing I can wear to make me feel confident and empowered. I'm styling some white gold jewellery in a way that will help me channel my inner boss to face 2021 with confidence.
Tip 2: How to create layers
It's essential to create a balanced look when layering your jewellery, each piece should complement the next one. One way to ensure this is to choose jewels in the same metal colour, such as white gold.
Tip 3: Add interest to your look
I mix various white gold necklaces, rings and bracelets in bold and intricate styles to create a look that completes my outfit and makes me feel powerful and ready for the year ahead.
Shop Stephenie's power look