What Love Means to Us: Three True Love Stories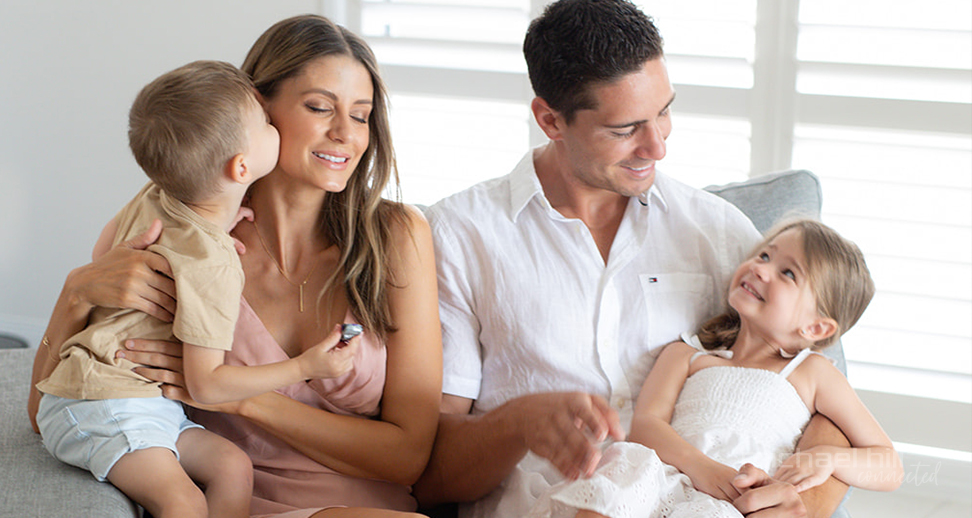 We're for love. And what's most special to us is being part of your life moments, and helping you choose the perfect pieces to signify your love story. Three beautiful families shared their stories with us, as a reminder of what Valentine's Day – and every day – is really all about.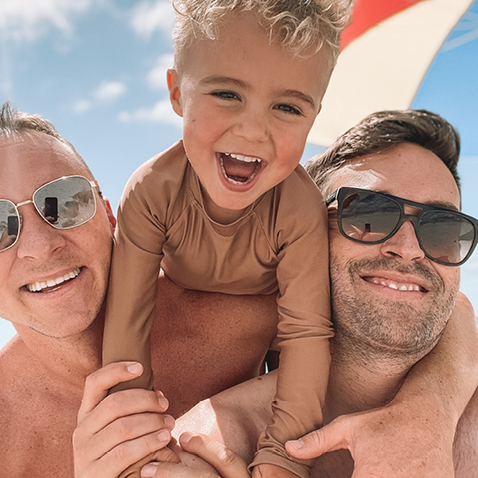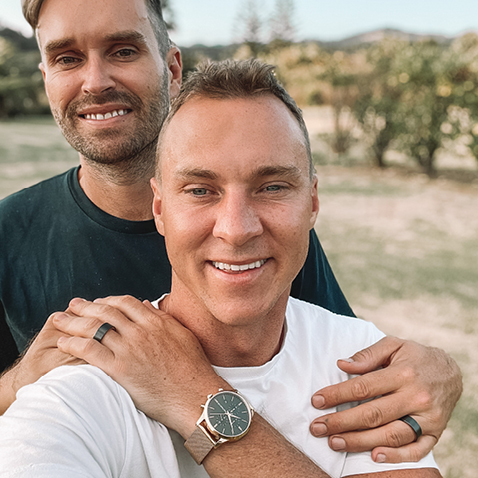 @lovefromyourdads
"15 years ago as I stumbled home from a 21st birthday after midnight, I called into the one and only Wellington gay bar.
I was alone, single and looking for love.
There was one unfamiliar face on the dance floor that night. He was tall, dark and handsome. He really stood out from the crowd and I had to know who he was.
Soon I was on the dance floor in the middle of the group, talking to this most handsome man.
We somehow worked out we were going to be in Queenstown skiing at the same time (or at least I had to book a trip on those dates and get down there - coincidentally of course!).
We met at a bar in Wanaka and 15 years later here we are… with our beautiful Michael Hill rings on our wedding fingers, and now we are dad and daddy to our son. These rings symbolise that #LoveIsLove and the watch reminds me that persistence pays off!
We couldn't be happier with our little, somewhat unconventional family unit. And after 15 years of adventures together, we certainly know what it means to love and be loved. Here's to another 115 years of love as a family."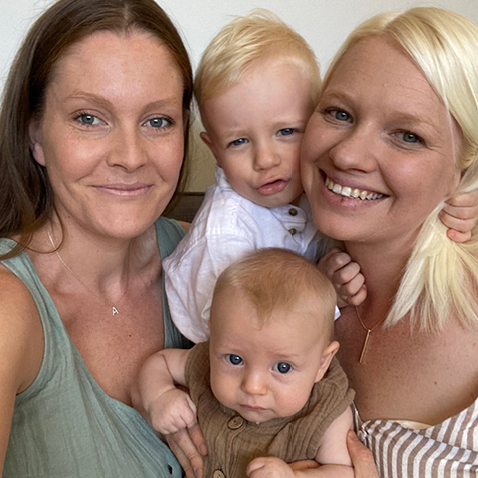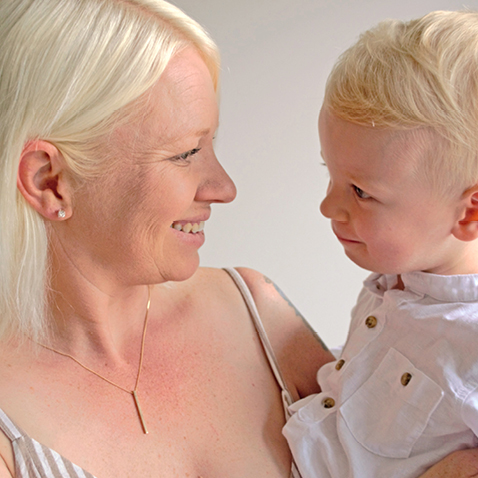 @our_divine_darlings
"Nine years ago, when I wasn't even looking for love my whole world changed when I met my now wife Lucy for the first time. Up until that point I did not believe in love at first sight, but I guess that's what love is when you find your soul mate. Lucy proposed to me with a gorgeous diamond ring in 2015 and of course I said yes. We were married in 2016 where we exchanged our vows in front of all of our loved ones. Placing Lucy's ring on her finger and knowing what that symbolises was a moment in my life I will never forget.
After having our first son Arlo in 2018 and welcoming little Archie late last year I really want this Valentine's Day to be memorable for our family by selecting a gift that represents how special our boys are to us. This year for my wife I have chosen a beautiful diamond pendant necklace from Michael Hill, the letter A to represent our boys Arlo and Archie. For myself I chose an elegant gold bar necklace and matching diamond earrings.
It's true when they say, all love stories are beautiful – but ours is my favourite."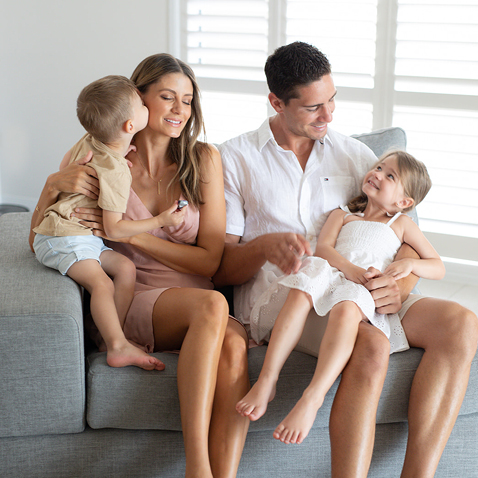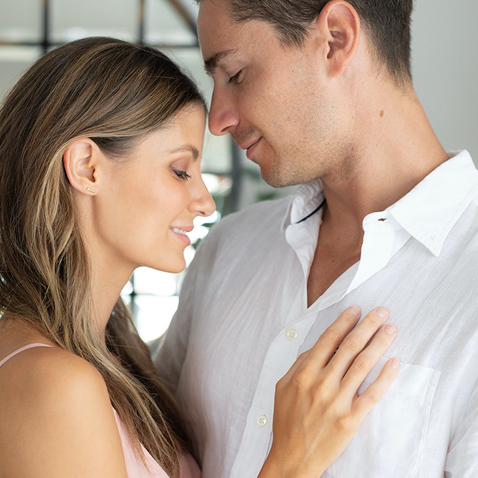 @mish_mac
"Serkan and I met through mutual friends when I was 'passing through' Brisbane before heading off overseas to potentially live and work. Looking back now I knew straight away that he was the one but because we were only casually dating and I had already booked my trip, I went anyway. I lasted about 5 weeks overseas then come to my senses and headed home to be with him, without actually knowing for sure that he even wanted to be with me. Thankfully he was on the same page. He picked me up from the airport and we became official the very next morning.
A year and a half later he proposed, and we had a beautiful two-year engagement. A couple of months after we were married, we fell pregnant with Harper, which showed us a whole new kind of love - for the tiny human we had created and for each other. Harper brought us so much joy we got cracking on the second one quickly and were blessed to have fallen pregnant with Hunter when Harper was only 7 months old.
Harper is now almost four and Hunter is almost two and a half. It's been a whirlwind for sure, but our lives are so filled with love I can't imagine it any other way."
Celebrate the ones you love this Valentine's Day with our top gifts: