What's on My Wish-List: 3 Influencers Share Their Top Picks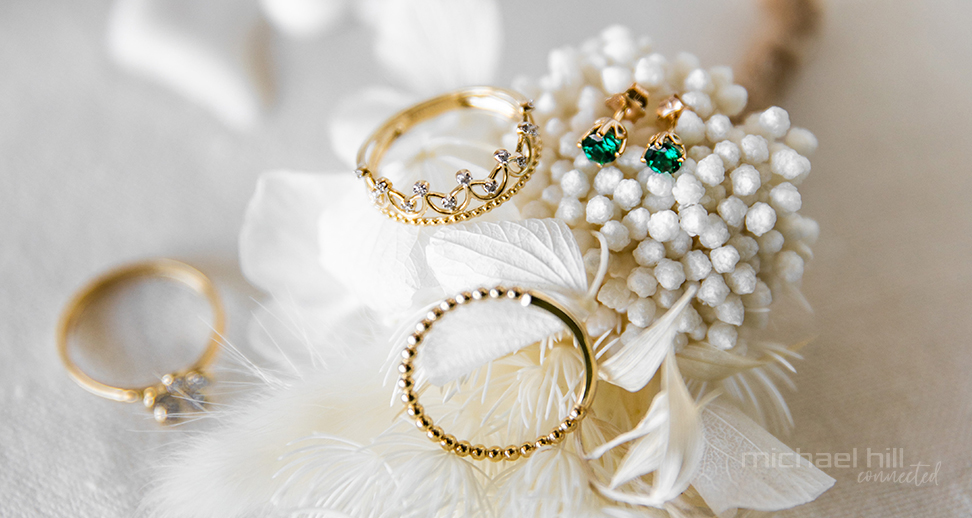 As well as planning the perfect gifts to share joy with your loved ones this festive season, now is a great time to start building your own wish-list!
Give your nearest and dearest a helping hand (and guarantee some sparkle you'll love under the tree this year) by dropping a few hints to the gold, silver, coloured gemstone or diamond styles you've had your eye on.
To inspire you, we asked three style influencers to share the jewellery pieces at the top of their wish-lists this Christmas.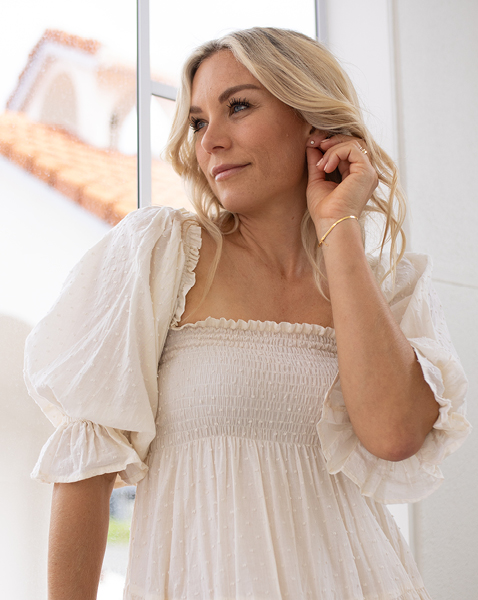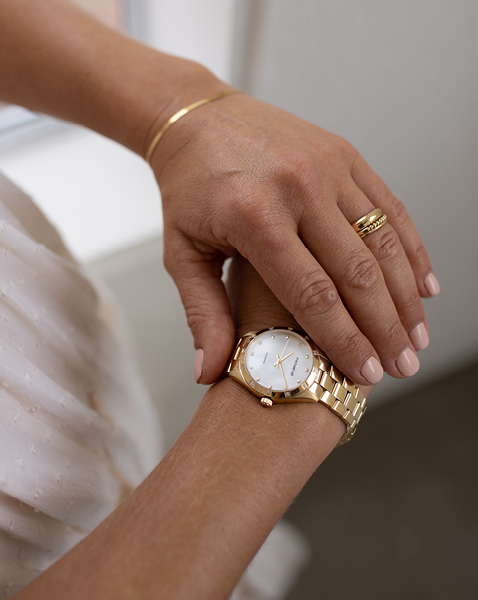 - "Our life motto these days is keeping life simple yet intentional and purposeful. Filling my days with beautiful keepsakes that represent special moments in time. And I'm extending this ethos into gifting for the upcoming festive season.
- To me diamonds signify inner transformation. Under pressure, carbon transforms into diamonds - and this is a motto I love to remind myself during tough times. I love how beautifully understated these diamond earrings are, they'd be the perfect Christmas gift.
- A significant timepiece is one of those timeless items that we shouldn't learn to live without. In a busy world, it's easy to run by the ever-ticking time on our phones. But for me, the simple act of checking my wristwatch brings me back to a mindful moment. This elevated gold watch from Michael Hill is the perfect piece to remind me to be present in every moment.
- I'm also in love with this delicate stack of fine gold rings. They are another wonderful gift idea for the discerning, deserving woman in your life.
- And to top the look off, it's hard to go past a simple gold bracelet. Not only does it perfectly complement the watch, but it elevates any outfit and completes the jewellery collection."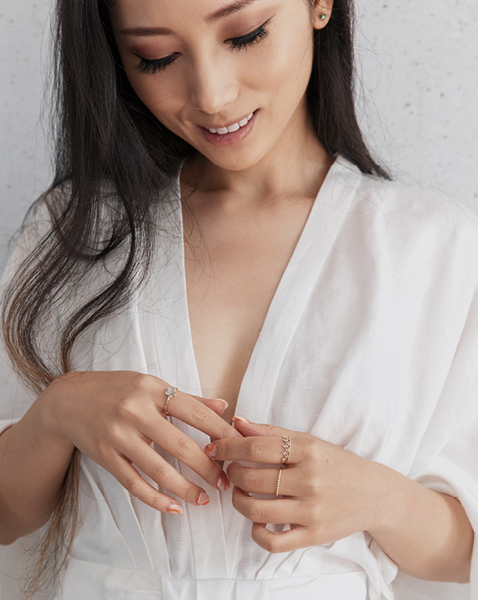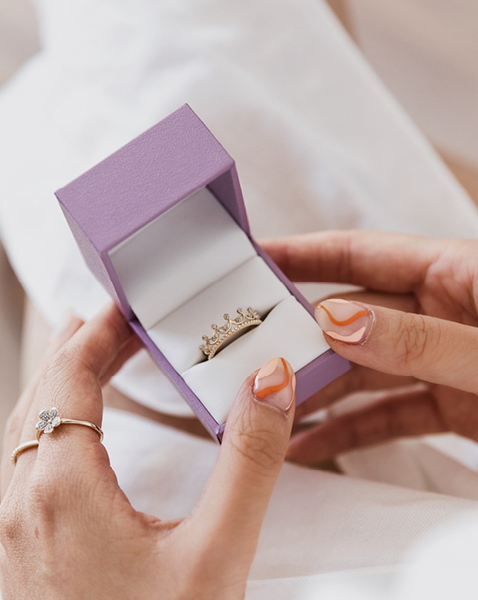 - "When it comes to jewellery, I love rings – so my Christmas wish-list which I have shared with my parents has not one, but three rings included!
- I like yellow gold jewellery because my skin has warm undertones, which complements the gold, so my wish-list has lots of gold pieces to choose from like the Crown Ring which is my number one choice.
- I love how Michael Hill has a huge variety of rings with different price points. The range is diverse, whether I'm looking for something casual and fun like the Flower Ring or more classic such as the Gold Stacker Ring.
- As it's coming up to the festive season, I want to add some colour, so I love the Stud Earrings with Created Emerald. They're simple and cute, will work with my outfits, and can be worn daily. They are also under $150, which is a great addition to my wish-list!"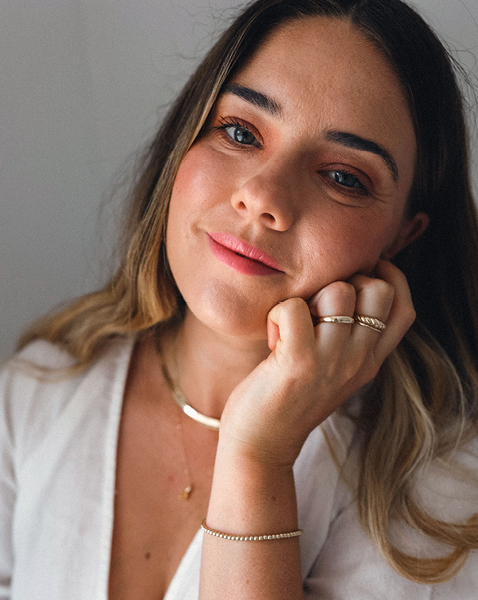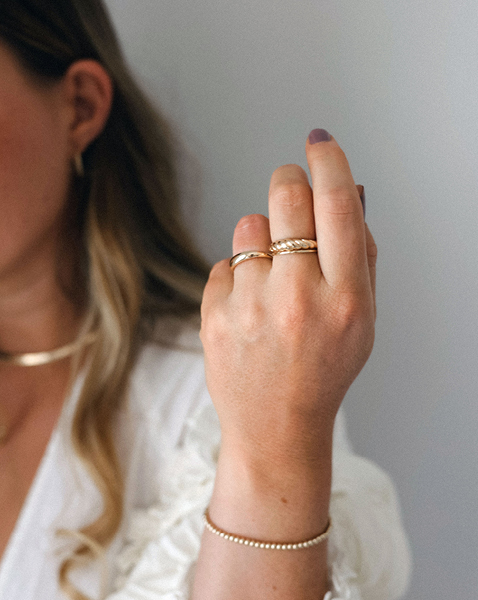 - "In my opinion you can never have too much gold, so my wish-list is made up of all things gold!
- I just love how these pieces look layered together. I can pop them all on for a night out, or refine the look a little with the dainty Gold Hollow Curb Chain and bead bracelet. The curb chain is so refined and makes for a special gift for under $500, so I will be dropping a big hint to my husband for this gift in particular.
- Gold Hoops are a staple that will take you from day to night so seamlessly. They're also the perfect gift for under $200, making them a main contender on my wish-list this year.
- Stacking rings are totally on trend right now, and the Croissant Ring and Plain Band Ring are the perfect pair. The Plain Band Ring is also a great gift for under $250 as it's so versatile and can be worn in so many ways."
Shop our influencers' top picks:
Which special pieces are you dropping a hint for these Holidays? If you need a little inspiration (or you can't wait and would rather treat yourself now), shop our new-in jewellery >
Words by Megan Greaney
Megan has been a writer for over 10 years, and has been writing content at Michael Hill for over two years where she has gained an extensive knowledge of jewellery – from styling and craftsmanship to materials and stones. With a background that also includes fashion, and studies of Journalism and Anthropology, she is perceptive of the emotions and cultural contexts linked to what we wear.
Last updated 5th November, 2021