Friendship Jewellery: Meaningful pieces for your best friend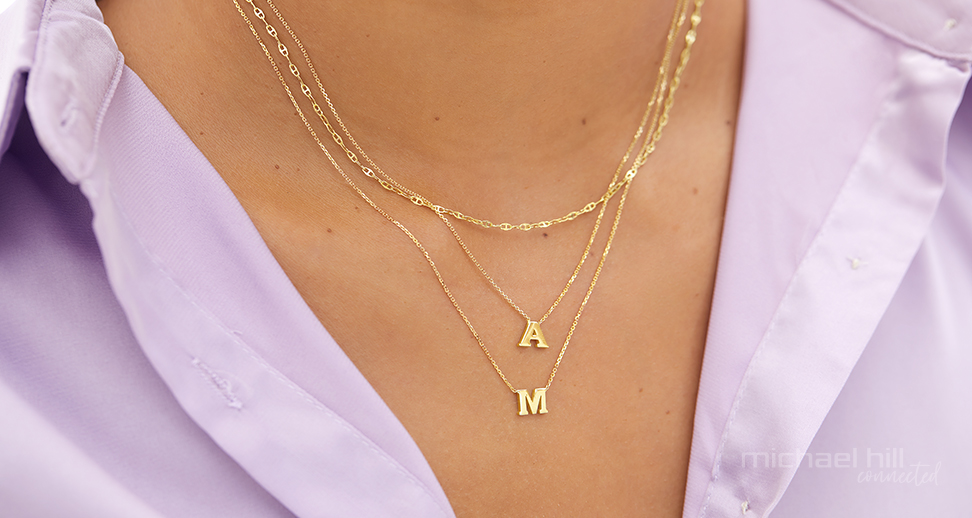 Friendship jewellery is a popular way to mark your deep and unbreakable bond with your best friend. It's a tangible, wearable reminder of your connection, even when you can't physically be in the same place.
While the most well-known image of friendship jewellery is the colourful woven bracelets that originated in Central America, you can choose any beautiful, matching pieces that have meaning to you; whether that's a friendship necklace, friendship ring, friendship bracelet, or zodiac or birthstone styles.
These sorts of styles aren't reserved for friends alone, either – you can gift friendship jewellery to your sister, brother, parent, child, or anyone important to you. Even better, these ideas work for any number of friends – so if you are looking for friendship jewellery for three, four, or more friends, these are perfect for reflecting all your special connections.
Matching Friendship Jewellery
A matching piece of jewellery for you and your best friend is a simple and meaningful way to express your link to each other. Matching bracelets, necklaces or rings featuring an infinity sign, love heart motif, or flowers are all beautiful symbols of love, while precious metals and gemstones represent how precious your friendship (or family) bond is.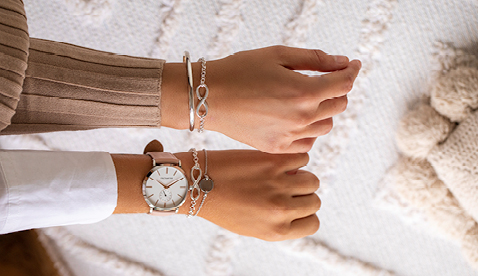 Shop matching friendship jewellery: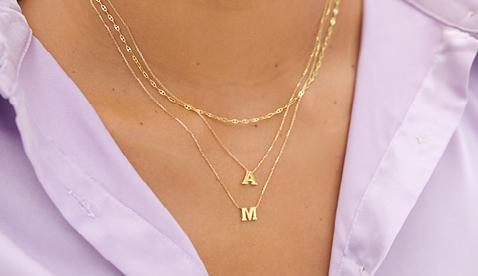 Personalised Friendship Jewellery
To make it a little extra personal, why not exchange initial jewellery with your best friend? You could each wear your own initial so that you have matching but individual pieces; wear each other's initials; or even wear both your and your friend's initials, so that you are always side by side.
Other fun and meaningful ways to personalise your friendship jewellery are to exchange pieces featuring your birthstones or your zodiac signs.
Shop personalised friendship jewellery:
Friendship Rings
Rings are an ancient symbol of human connection, so matching rings are the perfect way to let your bestie know that your friendship is for life. Find a gemstone ring, diamond ring, gold or silver ring that you love, then wear one and give another to your best friend to wear on the same finger. For even deeper meaning, a promise ring will let them know that you'll always be there.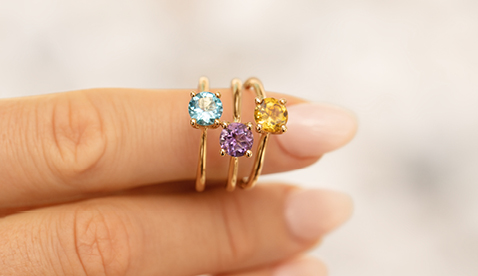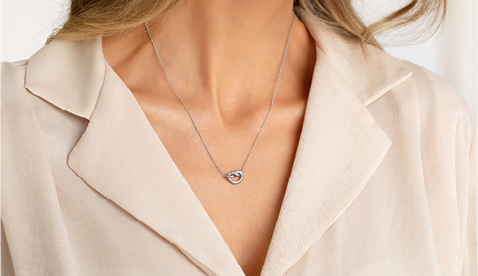 Symbolic Friendship Jewellery
You can also find beautiful pieces of friendship jewellery that have unique symbolism, to let your best friend know exactly how much you treasure them. Our Knots Collection is designed to symbolise lasting bonds, while our online exclusive Endless Collection represents never-ending connections. Buy one for you and one for them, so you can each wear a precious and lasting reminder of your friendship.
Shop symbolic friendship jewellery:
If your best friend has their birthday or another special moment coming up, or you want to make a gesture just because, discover beautiful friendship jewellery ideas now. Shop jewellery online >