Four Reasons Diamond Jewellery is for Life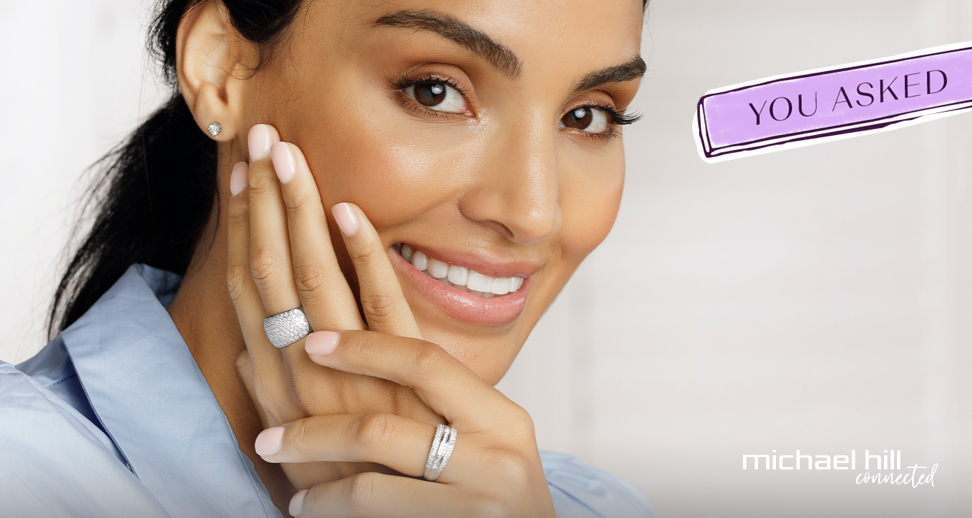 Diamonds are the most coveted jewel, for good reason. Aside from being beautiful, and widely recognised as the ultimate symbol of love, diamonds are the perfect jewellery wardrobe investment. Sparkling forever, they'll be there every time you want to add that special touch to your look.
Here, we're detailing our top four reasons why diamond jewellery is for life!
Shop Our Diamond Jewellery Picks
1. It will last forever
The first reason diamond jewellery is for life is because diamonds are, quite literally, forever. These stunning, sparkling stones are formed deep beneath the Earth's surface through a combination of intense heat and pressure – resulting in a gem that is not only beautiful, but the hardest gemstone. In fact, diamonds are the hardest known natural material. Hardness refers to a gem's ability to withstand scratching – and you can't scratch a diamond with anything but another diamond.
Your diamonds will be just as beautiful in years to come, and when given as heirlooms, as they are when you first buy them.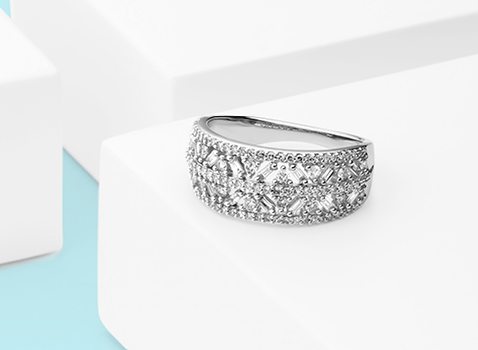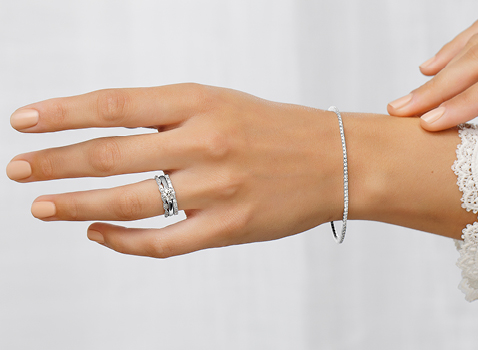 2. It will always be a jewellery go-to
Whether you have one special diamond piece or you're lucky enough to have a collection, these beautiful pieces will always be your jewellery go-to. Diamonds are the cornerstone of your jewellery collection; you can wear them day after day, knowing they're always in style.
While eye-catching, diamonds are highly versatile. Their neutral colour and beautiful sparkle means you can wear them with anything, for any occasion. Whether you let one diamond piece own the spotlight and bring some extra elegance to a simple outfit, or layer with gold or sterling silver jewels as part of a statement look, diamonds are the perfect addition to your style.
3. There's a style for you
Once considered to be for your left hand only, there are now so many styles of diamond jewellery available.
From solitaire studs to statement diamond earrings, dainty pendants to sparkling tennis bracelets, and diamond rings including fine bejewelled stacker-styles or bold statement rings, there is a piece of diamond jewellery that's perfect for you and your style.
If you don't purchase jewellery often, choose a diamond piece that you know you will wear time and time again. For instance, a dainty pair of studs that you can wear every day, or a pendant if you prefer to always wear a necklace. Don't focus on trends; instead, choose a piece that you genuinely love to ensure you'll get plenty of wear from it.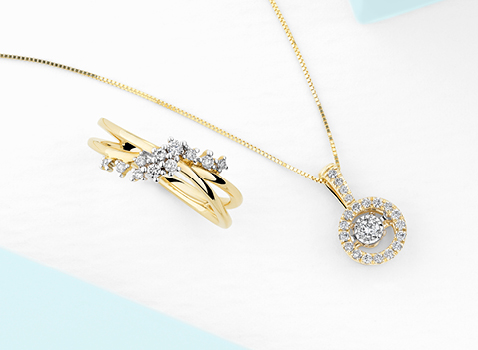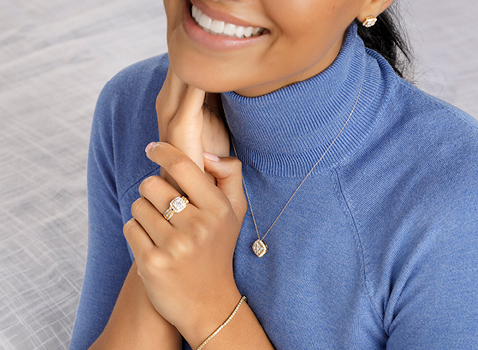 4. They're meaningful – for whatever they mean to you
Perhaps the most important reason that diamonds are for life, is that they are so full of meaning. And that meaning can reflect whatever you want it to.
Diamonds are the birthstone for April, and they're believed to represent purity, strength, and love. This symbolism makes diamond jewellery a perfect gift for loved ones, and is one of the reasons why diamonds are ideal for significant pieces such as engagement rings.
Diamonds are intrinsically special, and so they are also deeply meaningful when you buy them for yourself. They could provide an everlasting reminder of a personal achievement or significant milestone; or they could also be a wearable reminder of your own strength, capability, and how special you are in your own right.
Whatever diamonds represent to you, a beautiful piece of diamond jewellery will last forever to remind you of that feeling.
Ready to treat yourself or a loved one to diamonds that will be treasured for life? Shop diamond jewellery online >
If you would like some help choosing the perfect piece, or want to know more about diamonds, book your FREE Virtual Appointment with our expert advisors. Learn more & book >