Time to Sparkle: Festive Season Jewellery Styling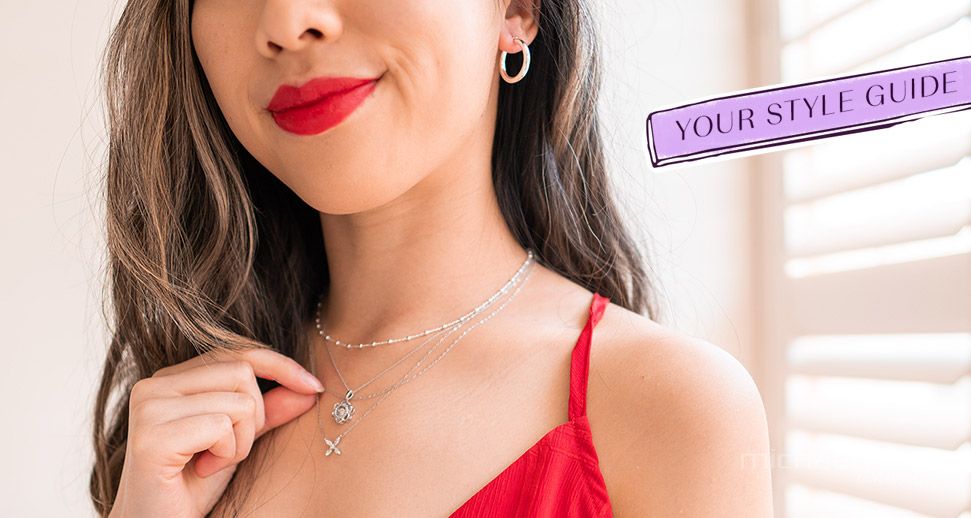 The festive season is here, and while it might look a little different this year something that remains the same is: it's time to sparkle! Whether you'll be heading out or logging on to celebrate with family and friends, bring a little extra magic and joy with festive jewellery.
Two chic style influencers, Cherry and Jenelle, have shared their top tips for putting together a festive look that will make you sparkle.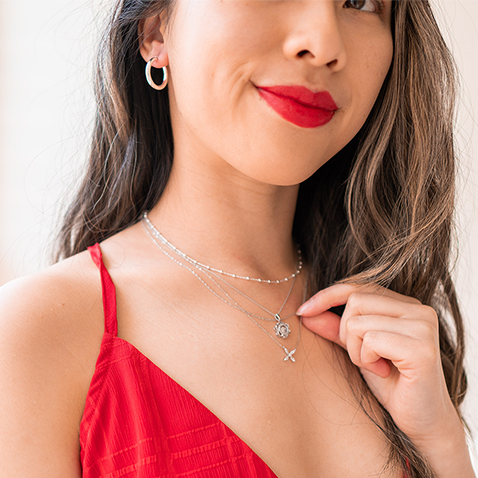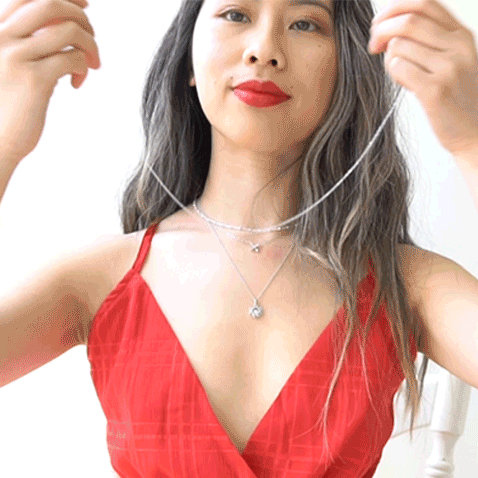 1. Choose your statement pieces: During the festive season, it is all about the sparkle, so it is so important to be choosing statement pieces that really pop! I love a bit of sparkle, and these two diamond necklaces are definitely pieces that catch the eye! I have chosen the flower pendant and flower necklace as they both have beautiful floral features so they look perfect together! By starting with the statement pieces, I can then pair more subtle chains to compliment these necklaces.
2. Adding texture: Adding texture is so important when it comes to layering necklaces, it adds a bit of depth and some extra sparkle to the look.
3. Adding length: Layering a dainty fine chain is the perfect way to finish your look. Choosing simple pieces like this will ensure that it doesn't overpower the statement pieces.
4. Finish at the top: Complete the look with a pair of cute silver hoops! I decided to go with a simple pair of earrings as I want the focus to be on the necklaces. These earrings are perfect for any occasion and give a chic festive vibe.
5. Voila! Now you are ready to sparkle during your festivities!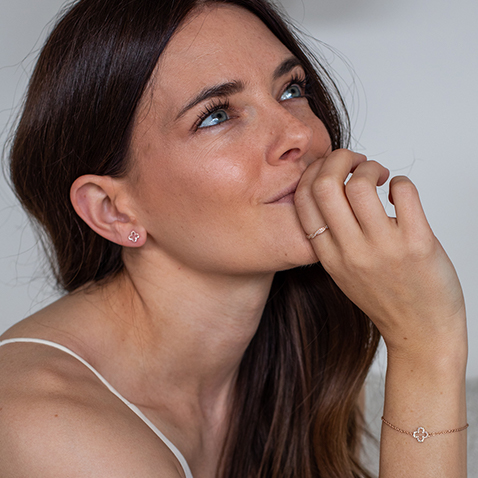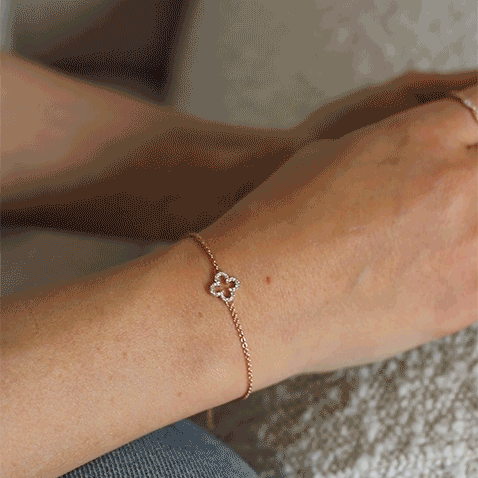 1. Add sparkle with fine diamonds: Heading into the festive season, with event invites starting up again, I look for ways to add a little something extra to my looks. One way I love to elevate any outfit, but particularly an event outfit is to add a little sparkle. For this festive season, I'm styling a range of diamonds. I've found some beautiful fine pieces in 10ct rose gold with diamonds.
2. Elevate with matching pieces: These 4 leaf clover stud earrings in 10ct rose gold with diamonds will complement any outfit. Adding just a touch of sparkle, they are elegant, understated and eye catching. I've paired them with the matching bracelet, a detail which always feels elevated.
3. Finish with a ring: Finally, this beautiful Evermore Twist Wedding Band. The dainty brilliant diamonds are claw-set in the twists of a timeless design. I love this one on its own, but it could easily be paired with a statement diamond ring or layered with a simple band ring for a unique stack.
4. Try mixing metals: Of course, mixing metals is not something to shy away from either. I love finishing off any outfit with a sparkle or metallic detail. A 'jeans and a nice top' outfit or a dress can be transformed by the simple addition of that extra bit of sparkle.
Shop Jenelle's Favourites