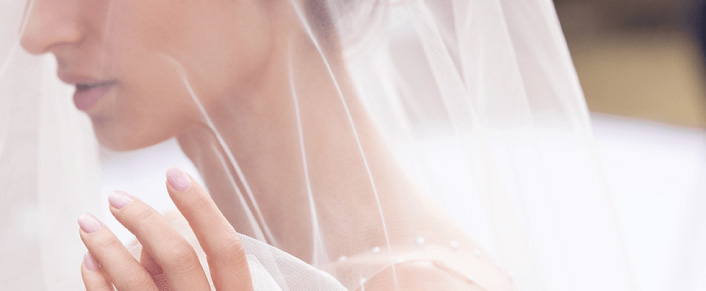 Create your perfect princess wedding
Prince Harry and his fiancée Meghan Markle will soon be tying the knot at their royal wedding, and the plans for the venue, food and entertainment are well under way. Of course , it's not only royal weddings that require careful planning. Your wedding planning can be one of the most exciting chapters of your life, with so many important decisions to make to shape your special day. With a little organisation and a few classy touches, you too can have a wedding fit for a princess.
The pre-wedding pampering

We all want to walk down the aisle with that 'princess glow,' and that means preparation is key.
In the lead up to your wedding day, try to get as much sleep as possible and stay well hydrated. This can help your skin look as radiant as possible in those all-important wedding photos. If you're confident doing your hair and makeup you could research and practice styles in the weeks leading up to the wedding – and feel confident creating your own look for your big day. After all, who else knows your own style better than you do?
Alternatively, many brides opt to get a professional hair and makeup stylist to help her get ready on the big day – that way you can relax and enjoy a little more pampering and leave the details to the experts. It's often a good idea to research stylists and arrange a trial run before the big day to make sure you're happy with the look.
The venue

Finding a venue that you and your fiancée love is an important part of your wedding plans. Location, staff and décor all play an important role when you are visualising how you want your day to unfold. One way to introduce a bit of royal glamour to the proceedings is to book a historic venue for your ceremony or reception. Grand spaces evoke old school charm and provide beautiful backdrops for your photos.
If your dream venue is in the upper end of your price range, consider holding your wedding on a Friday or Sunday. Costs can drop considerably on a less conventional day and those savings could be helpful planning other elements of your big day, or even go toward the honeymoon.
The gifts

Your big day will be all about you and your partner, but most weddings involve a little help from some special friends and family. Say thanks to those who help you make your wedding a success with some thoughtful gifts to remind them of your day for years to come. Every wedding is unique, but often bridesmaids will be given a special gift like a necklace or pair of earrings to thank them for their part in the big day. Groomsmen are also often recipients of wearable gifts such as cufflinks or watches. Whatever you choose for your thank-you gifts, choose something personal that they can cherish long after your wedding day.
The decorations

Your venue decorations can also make a big difference to your wedding day. If you can find a venue that's already decorated as you like, then well done! If not, a classic romantic look is easily achievable with some simple touches. A venue that has neutral tones throughout is a good starting point, as it provides you with a blank canvas to turn into the style you want. Styling table linen and flowers can create the look that reflects your style. Flowers with fragrant perfumes will also add to the romance and create a wonderful experience as your guests arrive at the reception. Do your research and use blooms that are in season, which will be easier to find and more affordable. If you're looking for a royal entrance, consider hiring a red carpet to make a real impression.
The entertainment

You can create even more impact as you arrive at your ceremony or reception by hiring some musicians to play live music. If you're getting married in a church, ask if their choir would sing you and your fiancé's favourite song while you walk down the aisle. Or if you have any particularly musical friends, it could be a great way to get cherished friends involved in your memorable celebration.
The menu

The menu of your day depends on the size of your wedding. Formal eight-course sit-down dinners might feel like something the royals would indulge in, but they are easier to coordinate with smaller wedding parties. If your wedding has a royal sized guest list of relatives, friends and colleagues, consider a more casual buffet followed by cake cutting and champagne. When it comes to the cake, royal weddings have veered from tradition in recent years. William and Kate had two cakes; one traditional multi-tiered fruit cake with white icing, and one more modern chocolate cake. Have the best of both worlds by combining the two and having a layer of each for your wedding dessert. Prince Harry and Meghan are rumoured to have settled on a lemon and elderflower flavoured cake. Let your personality shine through on your special day by trying different flavours and colours on your cake too.
Having a wedding fit for a princess doesn't always require a royal budget. With a bit of careful planning and preparation, your wedding can be everything you dreamed of and more.