10 Year Anniversary Gift Guide
Ten years of marriage is a special milestone – congratulations! A decade of happiness together deserves to be marked with a celebration and a meaningful gift.
How should a 10th wedding anniversary be celebrated?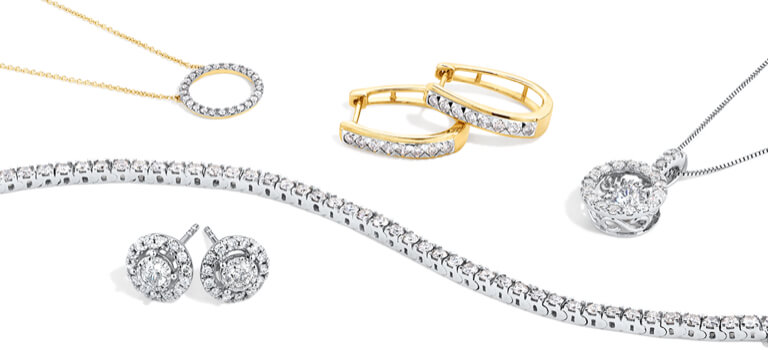 Your wedding anniversary is the perfect time to remind your one true love just how much they mean to you, by spending some quality time together with a romantic night out (heading to the place where you first met or where you had your first date will make it extra special), or a trip away to a place that is special to you both or that you have always wanted to visit together.
As this is a significant anniversary, it's also the perfect time to consider renewing your vows with a celebration among friends and family. Top it off with a symbol of your everlasting love, such as an eternity ring.
However you choose to celebrate, you'll also want to give your partner a special gift, as a beautiful and lasting keepsake – and jewellery is the perfect way to do so. Not only is jewellery something that your partner can treasure for life, we have the perfect ideas to help you tap into the traditional and modern 10th anniversary symbols, too.
What is the traditional gift for 10 year wedding anniversaries?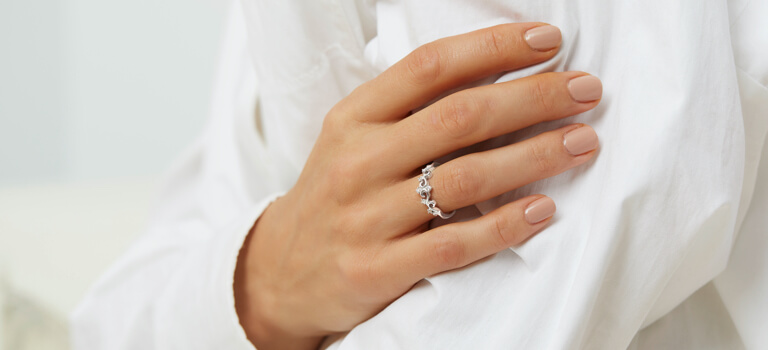 Your 10th wedding anniversary is traditionally marked by a gift of tin or aluminium. There is meaningful symbolism to tin and aluminium, which is the reason they have been associated with the 10th anniversary milestone for hundreds of years.
If you would prefer to gift your partner something a little more glamorous, you could opt for a precious metal instead, such as a piece of jewellery in 10 carat gold or sterling silver. This allows you to acknowledge the symbolism of the traditional gift, while giving your love a precious piece that they can wear every day as a lasting token of your love.
Something with special symbolism, such as a heart motif, your initials, or a piece you can engrave with a personal message is perfect for this significant occasion.
For your husband, you could also consider a men's ring in black titanium or tungsten. Likewise, a watch in stainless steel is a luxe and stylish way to nod to the traditional 10th anniversary gift for men.
You can tap into the tradition even more, by including a bouquet of daffodils with your partner's gift. Daffodil is the 10th wedding anniversary flower.
What is the meaning of a tin or aluminium anniversary gift?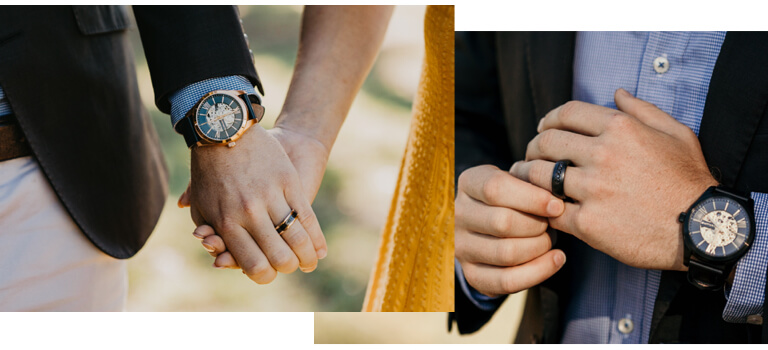 Tin and aluminium are metals that are strong and durable, yet flexible. As the traditional gift for 10th wedding anniversaries, these metals represent how strong your bond is, and how you have learned to adapt and compromise over the years to create your life together.
Similarly, gold and silver are malleable metals that can be shaped into beautiful designs. They are blended with a percentage of other metals to add strength and help them hold their shape in jewellery, just as you and your partner are stronger together. So, a gift of precious metal jewellery will really show your partner how much thought you have put in.
Both titanium and tungsten are extremely strong metals, representing the strength of your bond, and stainless steel is another way to symbolise the durability of your relationship, making these options perfect gifts for your husband.
What is the modern symbol for 10 year anniversaries?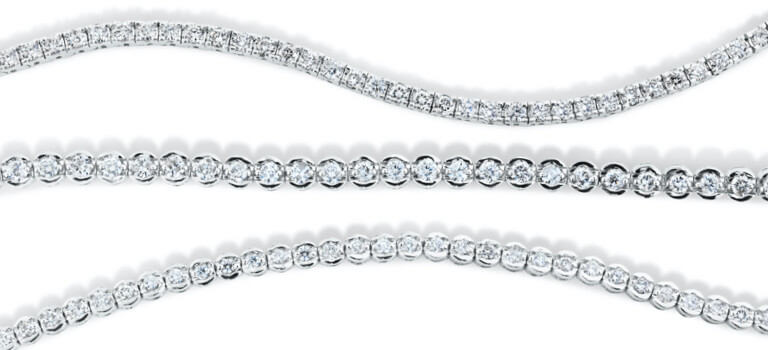 The modern gift for 10 year anniversaries is diamond, representing the beauty and strength of your love, and the value of your lasting relationship. Nature's most precious gem, diamond jewellery is an easy choice for this milestone anniversary and makes for a gift your partner is certain to love.
Treat your wife or husband to a stunning piece of diamond jewellery – from a simple, precious metal piece accented with a diamond glimmer, to a sparkling diamond necklace, diamond bracelet, diamond earrings, diamond ring for him or for her, or a luxe diamond watch.
A piece of diamond jewellery set in metal will allow you to combine the symbolism of both the traditional and modern 10th wedding anniversary symbols.
What are some other gift ideas for your 10th wedding anniversary?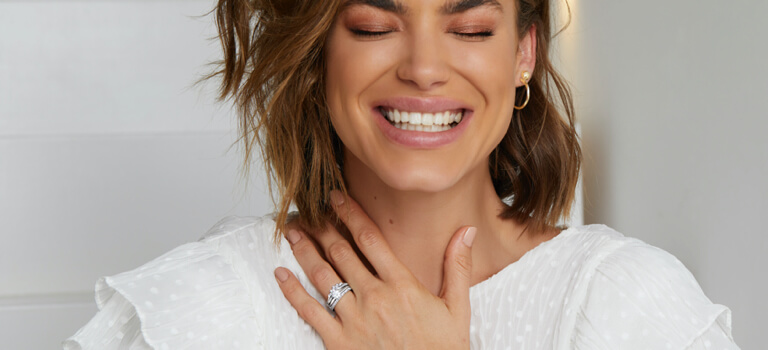 Your 10th anniversary is a very significant one, so it's a wonderful time to consider giving your partner an eternity ring – especially if you are also planning to renew your vows. The meaning of eternity rings dates back to an ancient symbol, the Ouroboros, and giving one to your loved one is the perfect way to let them know they are as precious to you as ever, and that they always will be.
Eternity rings are similar in appearance to wedding bands, but they are generally set with a row of diamonds extending around the band. A diamond eternity ring also beautifully ties into the modern 10th anniversary symbol.
Discover more meaningful gifts ideas to celebrate your wedding anniversary ›